Carpet Cleaning and Care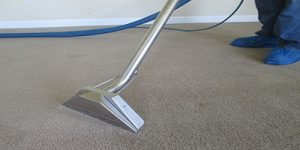 We are trained to clean carpets of various materials and styles, whether it's natural, synthetic or anything in between.  The process we use is very safe and completely reliable in giving your carpets the fresh, deep clean that they need!  The technicians at Lake Norman Carpet Care will review the job, analyze the condition and life of your carpet, and proceed to point out heavily soiled areas. After the analysis, we'll present to you our custom cleaning plan, along with an exact price for the service.
Stain Removal
Your carpets and rugs are prone to a wide array of stains and spots, ranging from food stains, pet stains, mud spots, and much more. Our workers have the necessary tools and experience to check out the chemical composition of spots and stains and decide what is the best solution for the particular stain type and carpet fabric. Our methods of cleaning remove accumulated soil and grime easily and efficiently, making your carpet look like new and improving the lifespan at the same time.
Odor Removal
Harsh odors seem to attack us the moment we get in our house or office, whether you have a pet or small children, both have a tendency to attach unpleasant odors to your carpets.  Our process for odor removal is dedicated to removing those hard to abolish scents. We have the tools and technology to inject an odor neutralizing enzyme, which cancels the odor effect of even the hardest smells, while also reducing allergens so you can breath easy!