The Main Benefits Of Professional Carpet Cleaning
You should have your carpets cleaned by a professional. In fact, there are many benefits of professional carpet cleaning and you should know what some of those benefits are. Read on to learn what the key benefits of having your floors professionally serviced are, and then you can hire the right company for the job.  There are many different companies out there so it's important to choose the one that uses the best and most up to date technology and methods.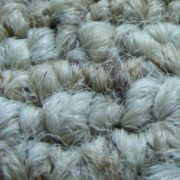 Pollutants can become trapped in the fibers and vacuuming your home will only do so much.  Vacuuming is really only good for routine everyday cleaning and doesn't get in and remove dirt the same way that a professional service will.  Some of the sources of pollutants include cockroach allergens, pet dander, dirt, dust and more. When you hire a professional to service your carpets, they will use equipment and shampoo formulas that will get rid of trapped pollutants and bacteria will be killed off.  This is very beneficial because most people don't know that the cause of a lot of respiratory diseases is from the pollutants in their carpet.  Studies have shown that carpet can contain extremely high levels of pesticides, cancer causing hydrocarbons, mercury, cadmium and PCBs.
Another benefit of cleaning carpets professionally is it will eliminate dust mite infestations. The truth is that detecting dust mite infestations can be difficult because of the size of mites, and the particles they leave behind may be inhaled when the floor is disturbed.  This is obviously not ideal so it becomes important to stop them   Some of the negative things that dust mites can cause are respiratory issues such as asthma symptoms, wheezing, coughing, and even allergic rhinitis.  Many companies will use steam cleaning techniques for the job and this can help get rid of dust mite infestations.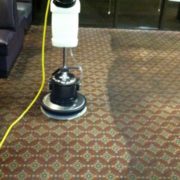 Perhaps the main benefit of using professional services is you can prevent the growth of mold. Dirty floors that are located in areas where the humidity is high are at risk of growing mold. Professional carpet cleaners have the right tools and skills to service your floor properly and in a way that will eliminate moisture from the carpet, and this can prevent mold from growing, which can be harmful to your health.
Those are only a few benefits of professional carpet cleaning. If you want to experience all of the potential benefits, then contact a professional carpet service technician today. The sooner you hire a professional, the sooner you can enjoy the benefits discussed above and the sooner you can have much better floors.